Only two days left until I get the results from all my heart tests... I really want to go to zumba tomorrow but that's not an option according to my drs orders : ( Today was really good with eating. breakfast had an egg with egg whites scrambled with salsa along with an orange and turkey bacon and a glass of milk. Lunch was a sandwhich on hg's new flatout bread with lunch meat and black beans. For dinner we had mahi mahi with black beans and cottage cheese.I also made an "appetizer" from the hg website. They were 4pts+ for two taquito's here is the recipe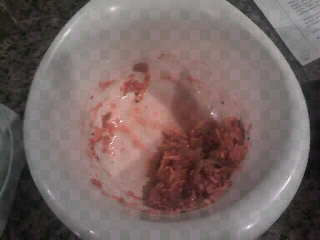 1/4cup fat free cheddar and 1/4 cup salsa mixed
3oz chicken breast shredded, 3tbs onion, 1/8tsp onion powder, 1/8salt, 1/8 cayenne,
mixed
take 4 corn tortillas and warm them up in the micro with wet ppr towels
1tbs of the salsa mix
3tbs of the chicken mix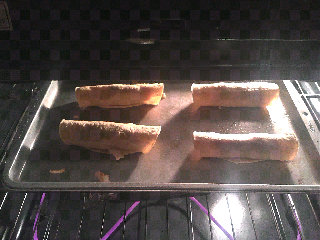 rolled into these and baked for 15min at 350
They came out so good!!!
I have some wonton wrappers that I am planning on using this week I'll post the recipe if anyone is interested!! Had a great day eating wise and looking forward to tomorrow too!!!
Well off to practice my steno for my class have a healthy night!!